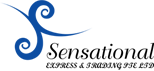 Sensational Express & Trading Pte Ltd
Home-Fix.D.I.Y Building,
19 Tai Seng Avenue #01-03,
Singapore 534054
Tel: 6742 3316  Fax: 6789 0339
Website: www.segroup.com.sg
Email: This email address is being protected from spambots. You need JavaScript enabled to view it.
Mover Useful Tips
Are all the boxes safely sealed with tapes?
Are all the items sorted and packed accordingly?
Are your desks, cupboards, drawers emptied?
Are your supply cabinets cleared?
Are all wall items removed and labeled?
Are breakable items properly packed with newspaper?
Is the equipment in your office disconnected?
Have you backed up computer data on disks?
Are your computer components properly disconnected and labelled?
Has the furniture not to be moved been clearly indicated?
Have you done the following before your actual move?
Label all cartons with their basic contents and their designated rooms. Each carton has to be sealed securely with packing tape and be sure all items are well padded and fit snugly in the carton or container.
Lampshades have to be packed in separate cartons.
Wrap dishes individually with paper or air-bubble materials.
Movable parts attached to appliances and home-theater system or stereos have to be secured properly or place these appliances into their original cartons.
Small appliances should be well padded and packed snugly in cartons. The weight of each carton should not exceed 20kg.
Freezer and refrigerator have to be defrosted, cleaned and deodorized prior to the move.
Inventories all your items for the move.
Discard, sell or give away things you won't want to keep.
Use or get rid of perishable items.
Go to any police post to effect change of address, and as their system is linked to all government bodies, your new address will be updated accordingly. In addition, you should notify your lawyer, doctor, magazine & newspaper distributor, bank & finance companies, credit & charge card companies, employer, friends, etc., about your change of address.
Arrange with relevant authorities to cut-off utilities and telephone lines.
Generally, good & systematic self packing will take about at least 2 weeks to complete. As such, start your packing as early as possible.
It is important to set aside essential items for easy access. For example, things like. Medicine, clothing, infant food, pet-food, cheque books.