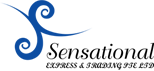 Sensational Express & Trading Pte Ltd
Home-Fix.D.I.Y Building,
19 Tai Seng Avenue #01-03,
Singapore 534054
Tel: 6742 3316  Fax: 6789 0339
Website: www.segroup.com.sg
Email: This email address is being protected from spambots. You need JavaScript enabled to view it.
Office/Commercial
If you are planning to relocate your business to a bigger facility, your main concern would be to ensure that there are minimal interruption and downtime.
Moving of office, commercial is never an easy task even though there are many commercial movers in the market but few of them truly understand the importance of your company's vital business activities and the necessity to conduct them while coordinating a move at the same time. However, when you engage Sensational Express, our professional consultants will provide a high level of planning and coordination with your key staff, in ensuring minimal disruption to your company's business activities.
We will always work closely with your staff, detailing any special requirements, offering professional advice on packing and will endeavor to meet all the special demands set by you. We are committed to ensure a smooth migration.
Leave all the planning & details to us when you have engaged us!
For more information kindly email us at: This email address is being protected from spambots. You need JavaScript enabled to view it.