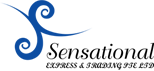 Sensational Express & Trading Pte Ltd
Home-Fix.D.I.Y Building,
19 Tai Seng Avenue #01-03,
Singapore 534054
Tel: 6742 3316  Fax: 6789 0339
Website: www.segroup.com.sg
Email: This email address is being protected from spambots. You need JavaScript enabled to view it.
Handyman Service
Engaging a good & reliable handyman is made easy here.  At Sensational Express, our professional "Hassle-Free" handymen work their magic to get your handy-job done in no time!
Most home owners have come to recognize that it is just as cost effective to engage us for any DIY jobs, like painting of whole house, replacing of taps, putting up curtain rods, changing of lightings, locksets, etc.
Save yourself the hassle and time by engaging us for all the handyman jobs, and we will get it done "Hassle-Free" in a professional way with relevant skills and equipment for all jobs.
Simply drop us an email at This email address is being protected from spambots. You need JavaScript enabled to view it.?subject=Enquiries" style="font-family: Arial, Arial, Helvetica, sans-serif; font-size: 11px; line-height: 19.1875px;">This email address is being protected from spambots. You need JavaScript enabled to view it. to solve your problems!
General Installation
Installation of curtain rod or track
Installation of roller blind
Installation of kitchen/ bathroom accessory
Mounting of plasma/LCD TV onto wall 
Electrical Installation
Installation/replacing of lighting fixture
Installation/replacing of hanging light
Installation/replacing of ceiling fans, wall fans
Plumbing Installation
Installation/replacement of storage heater with plumbing
Installation of water heater
Installation of kitchen sink, basin tap, mixer tap
Installation of kitchen sink including tap, inlet and outlet pipes
Carpentry/Timber/Door works
Installation/replacement of door lock set
Replacement timber of door/gates
Minor carpentry/repair work 
Re-varnishing of furniture
Decor

Mounting of mirrors, big pictures
Hanging of pictures, photos, artwork, painting  
Mounting of decorative artwork, mosaics art pieces
Hanging up of banners, carpet art & rugs on wall
If you have works that are not listed above, email us now at This email address is being protected from spambots. You need JavaScript enabled to view it.?subject=Enquiries" style="font-family: Arial, Arial, Helvetica, sans-serif; font-size: 11px; line-height: 19.1875px;">This email address is being protected from spambots. You need JavaScript enabled to view it. & we will get it solved for you!