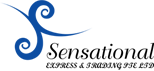 Sensational Express & Trading Pte Ltd
Home-Fix.D.I.Y Building,
19 Tai Seng Avenue #01-03,
Singapore 534054
Tel: 6742 3316  Fax: 6789 0339
Website: www.segroup.com.sg
Email: This email address is being protected from spambots. You need JavaScript enabled to view it.
Delivery Service
Ever had to deliver an urgent item or parcel? Have daily / weekly delivery to be done? Why not let Sensational Express does it for you as we have a fleet of delivery vans for professional and personalized delivery services as follow:
Provide Exclusive Runs Set Up by you
Same Day Delivery Service
Overnight Delivery Service
Urgent Delivery Service
Freight Delivery Service
Parcel Delivery Service
We provide delivery from parcels to exquisite works of arts that require special handling. Overnight delivery service can be tailored to suit your needs. Professional and Personalized Service Guaranteed.
Having problem in getting the necessary import / export permits for your shipments? Just give our friendly customer service a call or drop us an email at This email address is being protected from spambots. You need JavaScript enabled to view it.?subject=Enquiries" style="font-family: Arial, Arial, Helvetica, sans-serif; font-size: 11px; line-height: 19.1875px;">This email address is being protected from spambots. You need JavaScript enabled to view it. to have your problems solved in no time.