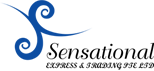 Sensational Express & Trading Pte Ltd
Home-Fix.D.I.Y Building,
19 Tai Seng Avenue #01-03,
Singapore 534054
Tel: 6742 3316  Fax: 6789 0339
Website: www.segroup.com.sg
Email: This email address is being protected from spambots. You need JavaScript enabled to view it.
Frequently Asked Questions
1. How do I get a quotation?
Just submit completed Quotation Request form and our friendly customer service staff will arrange our surveyors to assess your removal needs.
2. How long does it take for a surveyor to survey all my items?
Usually, it will take about 15 minutes for our surveyor to note down the items for your move.
3. Is the quotation free?
The quotation is definitely free of charge and you are not obligated to give any reasons for not choosing us as your preferred mover. In Sensational Express, we do thank you for the opportunity in allowing us to present ourselves in person.
4. What if I decide to change my date of removal?
To avoid any cancellation or postponement charges, it is mandatory that you must give us at least 7 days of notice to change your confirmed date of move.
5. Is there extra cost for Saturday or Sunday moves?
There is no surcharge for any move from Mondays to Saturdays (from 9 a.m. to 6 p.m.).
Surcharge is only applicable for moves scheduled on Sundays and Public Holidays.
The surcharge will be informed/quoted accordingly to you during our survey of your premises.
6. Do you provide cartons and packing materials?
We do provide cartons for your self packing at no cost. There is no delivery charge of packing materials to our customers. Other packing materials like bubble pack, newsprints and tapes are also sold at low cost.
7. What is involved in the whole process of the removal service?
i. Firstly, customers will request our Movers to set an appointment for a quotation.
ii. Our surveyor will visit customer's place personally to do the quotation.
iii. Customers who are satisfied with the quotation can confirm immediately with our surveyor or they can also fax or email the confirmation to Sensational Express.
iv. We will acknowledge and activate the job for the workers on the date of removal.
v. Finally, the job will be completed smoothly and efficiently fulfilling our motto: "One-Stop Hassle Free Move."